World Art Day 2015!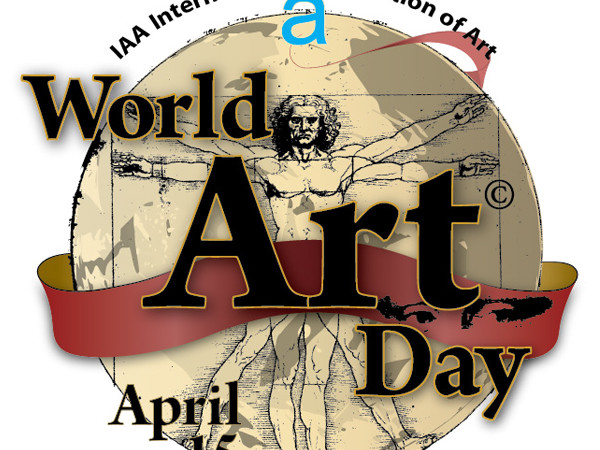 For the first time, the Downtown Los Angeles Art Walk will be participating in World Art Day and representing the United States on April 15th! The fourth annual World Art Day is an international event sponsored by UNESCO (The United Nations Educational, Scientific and Cultural Organization) and IAA (International Art Association) to spread awareness and unite countries through art across the globe. The objective of the day is to, "stimulate international cooperation among artists of all countries, nations, or peoples" and was initially established on April 15th, 2012 to honor the anniversary of Leonardo da Vinci's birthday. The Association works with artists working in the forms of painting, sculpture, printmaking, photography, and other creative fields from participating countries including France, Japan, Mexico and Sweden with more countries joining each year. Furthermore, World Art Day progresses the advancement of the economic independence, social position and political rights of artists worldwide.
During the Art Walk on April 9th, the DTLA Art Walk Team has coordinated several interactive activities to stimulate discussion and understanding about World Art Day. In the Lounge, located at 634 S. Spring St, we will have a board set up where individuals can draw or write in response to questions related to World Art Day, such as, "How does art contribute to world peace?" or "Why is art important in our culture?" In this way, we look to involve the community in spreading awareness about art and its effects both locally and globally.
For World Art Day on April 15th, Art Walk is excited to announce our events and programs to honor the internationally acclaimed day. The Gloria Delson Contemporary Arts Gallery will present a panel discussion hosted by artist Carol Cirillo Stanley. The panel will be comprised of many artists from different countries who will discuss their work and its various local and global implications. The moderated panel will run from 4pm to 6pm and intends to help build community through international cooperation and exchange. Please RSVP to ctsphoto@cox.net for space is limited!
In addition to the panel discussion for World Art Day, artist Marie Pierre presents a contest giveaway of an original piece. Based on submissions of a judged writing or poetry sample in response to Marie Pierre's art, the winner will receive a piece of her work as well as two VIP Gala passes. The winners of this giveaway will be announced on World Art Day, April 15th.
Colette Miller, the artist for the March Art Walk map cover and renowned for her wing murals, presents her Global Angel Wings Project video in honor of World Art Day which will be shared via our social media.
Starting this week up until April 15th, we encourage our Art Walk participants to join our social media hashtag campaign through posting and tagging photos of Art Walk events with #worldartday and #downtownartwalk. In this way, we look to spread awareness of World Art Day through our wonderful supporters!
Galleries and businesses also participating in World Art Day will place a sign in their windows with the World Art Day logo to promote both Art Walk and the international day. Furthermore, businesses will receive online promotion via our social media outlets to draw patrons to their spaces and promote the World Art Day concept. On the April's Art Walk map, there will be special color coding for galleries, businesses and select street art pieces to further celebrate World Art Day.
From our community here at Art Walk, both Sumi Ink Club and Casey's have planned some special events for Art Day. Sumi Ink Club will have a display of Japanese art and world art culture in their lounge to check out! Casey's holds an "International Drink & Draw" event every Thursday organized by artist Dan Johnson where artists come together and draw the crowd of patrons in the bar. For World Art Day, Raw Materials will provide supplies for the "International Drink & Draw" event and will include many artists from the community to bring the event to life. In addition, there's a planned live art and painting performance in a local parking lot to be held for World Art Day.
Because this is the first year that the United States will participate, the DTLA Art Walk is beyond ecstatic to bring World Art Day to Los Angeles and expand the vision of UNESCO and IAA!