World Art Day Writing Contest Winners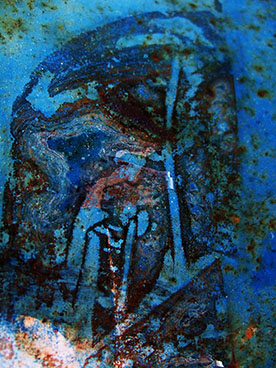 FEATURED ARTWORK
Marie-Pierre
Extract. Sorg. VIII 2009 DSCF8382
Cavaillon, France (2009)
Digital Photography, Limited Edition (# 1/3)
Downtown Art Walk: Art & Literature Month
WE ARE PLEASED TO ANNOUNCE THE NAMES OF OUR WORLD ART DAY WRITING CONTEST WINNERS!
To quickly recap, writers were asked to submit their responses to a work of abstract art by French artist Marie-Pierre, our visiting World Art Day ambassador and representative of IAA-UNESCO*.
Marie-Pierre reviewed submissions through a blind process where entries were identified by number only; no author names or personal information was revealed.
Here are the results:
FIRST PRIZE
Michael Several, Untitled
(Entry #6)
SECOND PRIZE
Alla Kokikyan, A letter to the Sad Man
(Entry #2)
THIRD PRIZE
Anna C. Broome, A Hauling of the Ever-Present
(Entry #11)
Congratulations to our winners! An informal ceremony to remit the prizes will be held in May. Stay tuned for details!
#downtownartwalk #worldartday

* International Association of Art, NGO in official partnership with UNESCO