Surplus Candy LA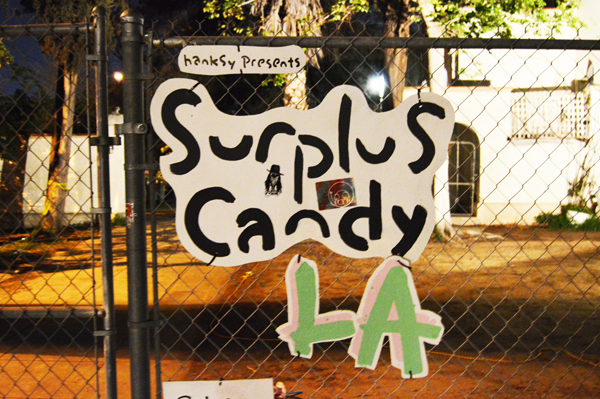 This past weekend, New York street artist Hanksy, teamed up with over 50 of the country's best street artists for Surplus Candy LA, the one night only event happened October 10th.
The show, a follow up to his 2014 "Surplus Candy" show held in New York's East Village, took place in an old mansion in the West Adams district of Los Angeles. Artists were given free reign over the house's three stories and decorated it from top to bottom with a variety of pieces.
The all-star roster included: Morley, WRDSMTH, MearOne, Angelina Christina, Steiner, Thrashbird, Plastic Jesus, Jennifer Korsen, Pasco, Teachr, B.D. White, Jay Shells, Shark Toof, MTO, Drew Merrit, MDMN, among many others.
True to their own individual aesthetics each artist crafted original pieces for the show. There was a range of styles, messages, and types of installations littered through out the space. Some artists took over complete rooms, others took up entire walls, and some littered the house with smaller pieces.
The show was feast for the eyes and attracted hundreds of people from all over the area. Even with the blistering temperatures that night the show received a great response. The night ended with an after party next door, where the band YAWN played a short set.
Check out the this walk-through video and photos of some of the pieces below.