February 2016 Press Release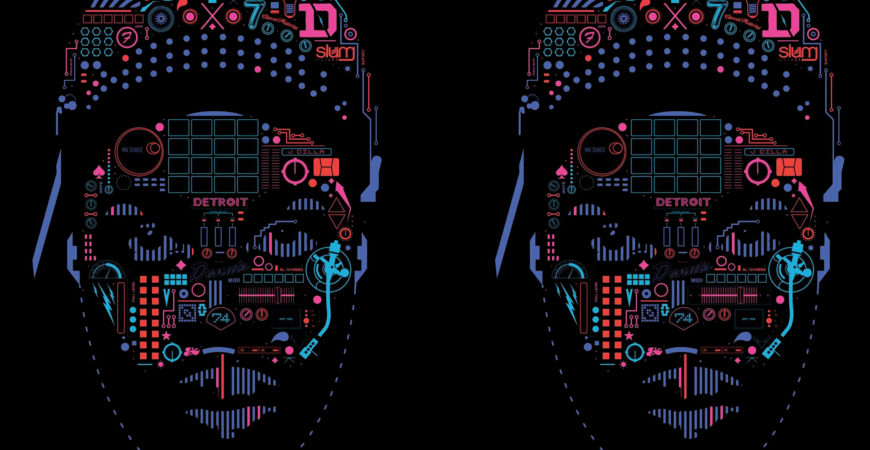 FOR IMMEDIATE RELEASE
THE FEBRUARY 11th DOWNTOWN LOS ANGELES ART WALK
LOS ANGELES
January 20th, 2016 —
Acknowledging the contributions made by Los Angeles' diverse artistic community is one of the central missions of the Downtown Art Walk. As we make our way through January, the importance of this goal is impressed even more upon us as we prepare for both the Grammys and February's National Black History Month. Working closely with several Los Angeles cultural groups, including Fusicology, the Downtown Art Walk has chosen to honor both major historical and cultural moments by dedicating our February Art Walk event to prolific artist and producer, J DILLA.
Participating galleries for the February 11th Art Walk include: Fathom Gallery, REN Gallery, Please Do Not Enter, Gloria Delson Contemporary Arts Gallery, Carol Cirillo Stanley Studio Gallery, the Fine Arts Building, The Spring Arts Collective, The Lobby Gallery, Artist 101, PSKAUFMAN Gallery, LACDA, and The Hive.
PROGRAMMING
Art Walk Lounge — 634 S. Spring St. Los Angeles, CA 90013, 6-10pm.
This February, the Downtown Art Walk is proud to present the 2nd Annual DILLArt Installation at our Art Walk Lounge. Commemorating the life and legacy of the late, great music producer JAY DEE aka J DILLA. This event, taking place from 6pm – 10pm on February 11th, 2016, will be curated by Fusicology and long-time J Dilla collaborator, Frank Nitt. Teaming up for this exciting, once a year event, the Downtown Los Angeles Art Walk is excited to bring to you an incredible exhibition featuring exclusive, never before seen photographs and art work, as well as never before heard beats by J Dilla himself! Taking place just one week prior to the GRAMMYS, the Art Walk can think of no better way to celebrate this Grammy Award Nominated Artist than with a specially dedicated Lounge event. Proceeds from the sales of the art work both at the event and via http://dillart.com will go to benefitting the J Dilla Foundation.  
Our monthly Art Walk Map, provided by the Los Angeles Times, will be available at the Art Walk Lounge and all participating galleries. Complimentary refreshments, courtesy of Perrier, will also be made available to Art Walk patrons.
About the Artist:
"In just over 10 years, James Dewitt Yancey aka Jay Dee aka J Dilla accomplished more in terms of recorded output than most artists do in a lifetime. From producing GRAMMY award-winning songs to earning the adulation of his peers and creating a signature sound that altered hip hop and soul music forever, Jay did it all while being the most influential "unknown" producer in the business. At a time when hip hop producers were more recognizable than the artists they worked with, Jay shunned the limelight and humbly revolutionized the sound of hip hop with his meticulous, soulful productions." – J Dilla Foundation
"During his meteoric but tragically short career, he produced records for De La Soul, Common, D'Angelo, The Roots, Busta Rhymes, A Tribe Called Quest, Janet Jackson and many others. In 2006, at the young age of 32, Dilla passed away from Lupus complications, and a cult following ensued. In that spirit, DILLARTinvited a wide array of visual artists who were just as influenced by the late, great musical artist as his fellow producers and emcees were. Working alongside the J Dilla Foundation, Fusicology and the Downtown Los Angeles Art Walk are happy to be celebrating his February birthday in this unique pop-up art show." – LA Weekly
UPCOMING EVENTS
LA Art Show 2016 – The Downtown Los Angeles Art Walk is pleased to present an installation by Catherine Coan, a prolific assemblage artist, taxidermist, and professor of creative writing and art history in California, at this year's LA Art Show. Combining imaginary hybrids  and true ­to­ life creatures in improbable contexts, Coan offers a wild Victorian Salon in the tradition of the still, dark, yet strangely life affirming sentiment of Paris' taxidermy palaces, Musèe de la Chasse et de la Nature and Deyrolle ­­ spaces, where we delight in and confront the animal within and without us. Join us January 27-31 at the Los Angeles Convention Center as we celebrate Art Walk's inaugural appearance in the 2016 LA Art Show with a presentation of Catherine Coan's Wild Victorian Salon!  
Night on Broadway – The Downtown Los Angeles Art Walk is pleased to announce its  participation  in  the  2nd  Annual  Night  on  Broadway  event,  celebrating  Councilmember  José Huizar's "Bringing Back Broadway" initiative with an evening of food, entertainment, arts and culture. This wildly popular event taking place on Saturday, January 30th, 2016, from 5 to 11PM is free for people of all  ages  looking  to  experience  the  Historic  Theater  District  in  a  unique  and  personal  way,  while discovering the best of what today and tomorrow's Broadway has to offer. For 2016, the Downtown Los Angeles Art Walk is curating the block of Broadway between 4th and 5th Streets. Focusing on hyper­local talent, Art Walk presents activations from several Downtown artists, and will be hosting performances, video presentations, and live art throughout the evening.
Preux & Proper – The Downtown Art Walk is also pleased to present a series of upcoming exhibitions at Preux & Proper, Downtown's own New Orleans style restaurant and bar. Beginning in January, the Art Walk will present works by local artists as part of a partnership with the venue, with new exhibitions rotating each quarter and open every Art Walk. The first of these showcases, going on now, features artists Arturo Aguilar, Domenico Foschi, Leslie Frank, Connie Kurtew, Carlos Luelmo, and Daniel Ramirez.
For more information, please visit our website or Facebook.
ABOUT THE DOWNTOWN ART WALK
The Downtown Los Angeles Art Walk takes place on the second Thursday of each month, attracting over 12,000 attendees to the Historic Core. For 12 years, Art Walk remains the premier self-guided public art phenomenon in Downtown Los Angeles, bringing together art lovers, community members, and repeat visitors who collect art, dine, and shop at local businesses.