March 2016 Press Release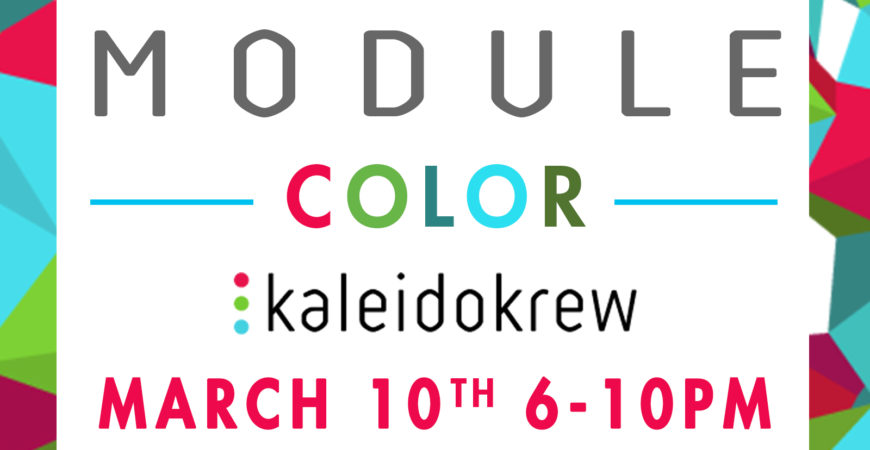 FOR IMMEDIATE RELEASE
THE MARCH 10th DOWNTOWN LOS ANGELES ART WALK
LOS ANGELES
February 29th, 2016 —
Aside from our growing position as the creative capital of the world, Los Angeles is also experiencing a unique upsurge in artist-run galleries and art collectives. Downtown LA, as well as areas like Glendale, Los Feliz, and Highland Park, are now becoming home to a brimming population of artists whose desire to experiment creatively is being bolstered by an abundance of affordable and relatively obtainable square footage. One such group, referred to as Kaleidokrew, has made their way into DTLA's expanding art scene (and now our Lounge) by blending beats and brushes together in an exciting and ever engaging experience. Comprised of an eclectic grouping of young, socially empowered females, Kaleidokrew represents the perfect mashup of creativity and ingenuity that the Downtown Art Walk seeks to work with in all of our monthly events and outside partnerships! It is, therefore, with great pleasure that we announce Kaleidokrew as this March Art Walk's featured Lounge artists, musicians, and curators! Taking place Thursday, March 10th from 6 to 10PM, the Downtown Art Walk would like to invite you to partake in this very special event celebrating Women in the Arts!
Participating galleries for the February 11th Art Walk include: Fathom Gallery, REN Gallery, Please Do Not Enter, Gloria Delson Contemporary Arts Gallery, Carol Cirillo Stanley Studio Gallery, the Fine Arts Building, The Spring Arts Collective, The Lobby Gallery, Artist 101, PSKAUFMAN Gallery, LACDA, and The Hive.
PROGRAMMING
Art Walk Lounge — 634 S. Spring St. Los Angeles, CA 90013, 6-10pm.
This March, the Downtown Art Walk is proud to present MODULE: Color, a special exhibit based upon the philosophy that "the whole is greater than the sum of its parts". This show encourages viewers to deconstruct the work being presented to them and to carefully analyze details such as the brushstrokes that make up a portrait or the layers of paper cut-outs used to create examples of sacred geometry's presence in nature. This event, taking place from 6pm – 10pm on March 10th, 2016, will be curated by the innovative, Los Angeles based art collective, Kaleidokrew and will feature music by an all female DJ crew made up by @kaleidokrew, @novabryant, and @deejayzippa.
Our monthly Art Walk Map, provided by the Los Angeles Times, will be available at the Art Walk Lounge and all participating galleries. Complimentary refreshments, courtesy of Perrier, will be made available to Art Walk patrons. A special booth by Verizon will also be present within the Lounge and will be offering exclusive, exciting prizes to event attendees.
About the Artists:
Cynthia Lujan was born and raised in Los Angeles, CA. She recently graduated from CSULB and received her Bachelor of Fine Arts in Drawing & Painting with a Minor in Russian Studies. Within her current work, she creates images that explore recurring themes in her life: dichotomies, identity, rituals and metaphysics.
Gloria Sanchez, born to a first generation Pinay mother and a first generation Xicano father, was born and raised in the Harbor Area of Los Angeles. While earning a Bachelor of Fine Arts in Drawing and Painting and a Minor in Art Education at California State University at Long Beach, Gloria was also able to delve into practice of weaving, printmaking, and screen printing. Gloria's breadth of work is closely tied to the industrial landscape and setting that is Wilmington, CA. Through her processes, she deconstructs elements from this space and reinterprets them into dynamic, abstract compositions, bringing a focus to the textures, patterns, colors, and imagery that is often overlooked.
Romina Del Castillo spent the first half of her life alternating between Santiago de Chile, and Lima, Peru. Her current work, as an accredited artist and citizen of the United States, involves constructing three dimensional humanoid figures using charcoals on two dimensional paper. Some may call her work portraits, while others may see them as narratives, but nevertheless, her work undoubtedly serves as windows into the multiplicity of realities from which each viewer can perceive and thereby conclude, as fact, their own reality through the interpretation of her art.
Pamela Mower-Conner is a gallery artist and graphic designer in Los Angeles. Native to Southern California, Pamela  received her BFA and MFA from California State University, Fullerton, and has drawn and painted since early childhood. Mower-Conner has shown her artwork in Santa Fe, Seoul, South Korea and locally throughout Southern California.
Bridget Klappert is a working artist living in LA. She has collaborated and worked alongside artist Jen Stark (Miley Cyrus VMA's art campaign) she is an artist based in Los Angeles and she studied painting at Rhode Island School of Design, Parsons the New School for Design and Pratt Institute.
Anabelle Del Valle is a gallery artist based in Los Angeles who studied Architecture at Cal Poly Pomona and participated in Art and Urban Design Residencies in Copenhagen and Rotterdam. Using collage, recycled images, and materials in various media and platforms, her work navigates representational imagery and abstraction. The mixed media images are constructed by designing in layers and superimposing formalizing grids to create pattern. Informed by architectural design and commercial art, my work at times becomes tridimensional. Using collage and geometry, my work tries to find a balanced composition between images, shapes, and fields of repetitive pattern.
Elizabeth Carranza is an up and coming artist and curator based out of Los Angeles. She uses her background as a Hispanic Angeleno to draw from the beautiful patterns in mariachi outfits and hats, as well as some religious home decor from her childhood. She uses nails and gilded thread to create geometric patterns and words that hold a sacred meaning to her.  
UPCOMING EVENTS
Think Tank Gallery – Think Tank Gallery and the Downtown Art Walk are excited to invite you to a very special after Art Walk event and exhibition at Think Tank gallery on Thursday, March 10th! This unique Art Walk experience will take guests on a special tour of Break Bread, a 7.5k sq ft installation experience built by Think Tank Gallery, Baker's Son, and Scott Hove in collaboration with Cirque du Soleil's Zumanity. For the event, the cast of Vegas' Zumanity show will come out to LA for an intimate Break Bread adaptation of Cirque du Soleil's sexiest performance, built in collaboration with the show for one night only! Tickets for this event are on sale NOW so please don't wait!
World Art Day – For the second consecutive year, the Downtown Los Angeles Art Walk will reprise its leadership role in World Art Day festivities, which were held for the first time ever in the United States in the city of Los Angeles in 2015. This international event led by IAA-UNESCO takes place on April 15th, Leonardo Da Vinci's birthday, and celebrates international collaboration through art. In honor of this worldwide celebration, Art Walk will host projects in the form of gallery exhibitions, pop-ups, and site-specific installations in private or public spaces. The Downtown Art Walk will present World Art Day: Los Angeles programming and festivities over a 4-day window starting on April 14th Art Walk, and ending on Sunday, April 17th.
Preux & Proper – The Downtown Art Walk is also pleased to present a series of upcoming exhibitions at Preux & Proper, Downtown's own New Orleans style restaurant and bar. Beginning in January, the Art Walk will present works by local artists as part of a partnership with the venue, with new exhibitions rotating each quarter and open every Art Walk. The first of these showcases, going on now, features artists Arturo Aguilar, Domenico Foschi, Leslie Frank, Connie Kurtew, Carlos Luelmo, and Daniel Ramirez.
For more information, please visit our website or Facebook.
ABOUT THE DOWNTOWN ART WALK
The Downtown Los Angeles Art Walk takes place on the second Thursday of each month, attracting over 12,000 attendees to the Historic Core. For 12 years, Art Walk remains the premier self-guided public art phenomenon in Downtown Los Angeles, bringing together art lovers, community members, and repeat visitors who collect art, dine, and shop at local businesses.