The Downtown Los Angeles Art Walk Presents: "We The People"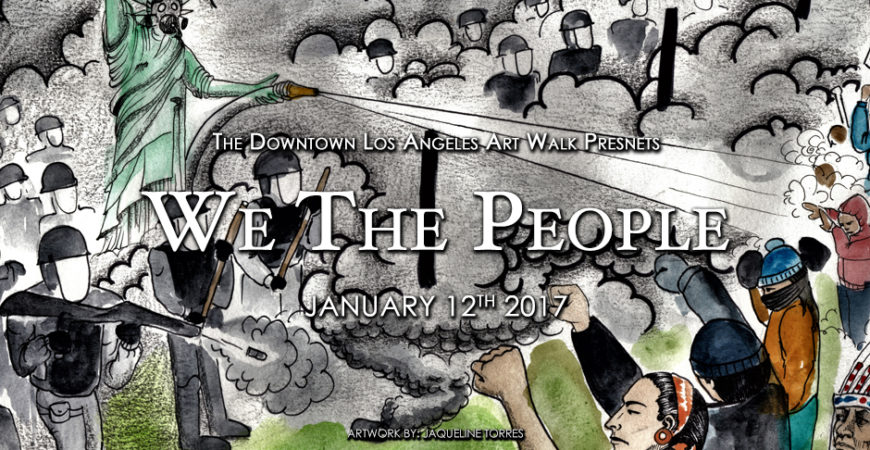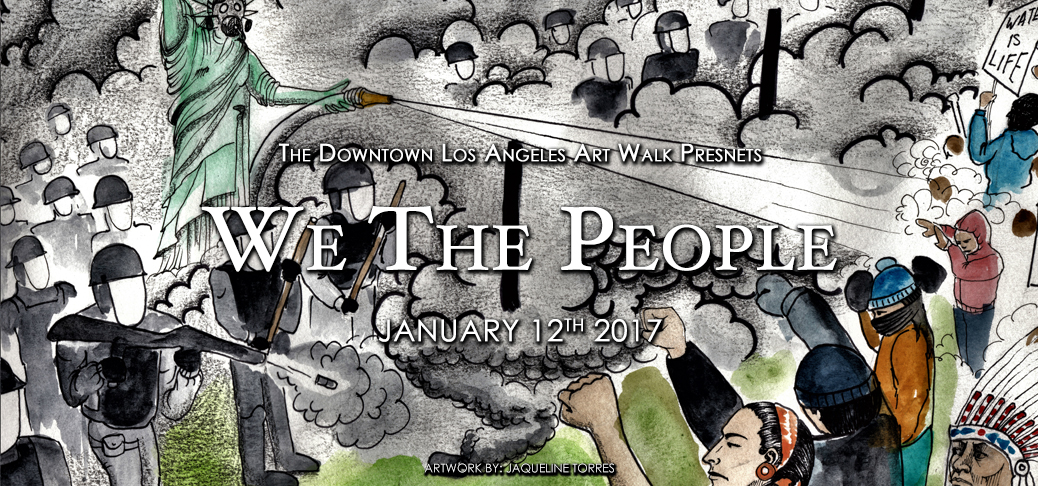 THE DOWNTOWN ART WALK PRESENTS: WE THE PEOPLE
This January, the Downtown LA Art Walk will curate an exhibition titled "We The People". Taking place on Thursday, January 12th from 6-10pm, this event will feature submissions by local artists regarding the challenges currently impacting our country's social and political landscape.
ABOUT THE EXHIBITION
Including a range of mediums such as photography, oil paintings, and digital illustrations, "We The People" will touch on topics of immigration, gender, race, violence, sexuality, religion, and more. The purpose of this show is to create a feeling of solidarity and to offer hope and inspiration for all those in the arts.
The free exhibition will be held from 6 to 10pm at the Downtown Art Walk Lounge, located at 634 S. Spring Street, for one-night only.
FEATURED ARTISTS
Jessica Bejar
Qathryn Brehm
Nisha Cha
Heyley Colstone
Gloria Day
Jasmin Esquivel
Nichole Feliciano
Sally Ann Field
Ryan Fisher
Isabella Innis
Paul Juno
Kurisutein Lopusnak
Make Art LA
Andrew Muriga
Cory Sewelson
Jaqueline Torres
Paul Torres
Elizabeth Vega
Wild Life
ABOUT THE DOWNTOWN ART WALK
The Downtown Los Angeles Art Walk takes place on the second Thursday of each month, attracting over 12,000 attendees to the Historic Core. For 12 years, Art Walk remains the premier self-guided public art phenomenon in Downtown Los Angeles, bringing together art lovers, community members, and repeat visitors who collect art, dine, and shop at local businesses.