Natural History Museum of Los Angeles Presents: Tattoo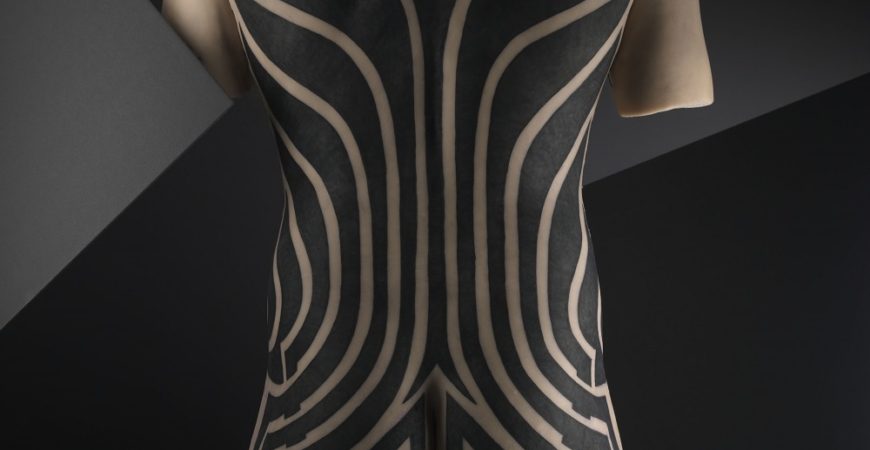 From Nov. 19th through April 15th, join the Natural History Museum in celebrating the history and culture of tattoos! This exhibition connects and explores 5,000 years of tattoo history while honoring the important role that Los Angeles plays in the culture.
Lori Bettison-Varga, the President and Director of the Natural History Museum Los Angeles, enthusiastically articulated that the NHMLA is not just a museum interested in dinosaur bones, but also carries great interest in the "beliefs, customs, and art of people".  The NHMLA's new exhibit, Tattoo, is just that. At 10,000 sq ft, the exhibit delivers a tapestry of the diverse history and culture of tattoos.
Tattoo strives to offer a "1st person voice". Originating in France, the Los Angeles exhibit features around 30% new content that focuses on the important role that Los Angeles plays in tattoo history and culture, while simultaneously honoring tattoos global significance . Numerous artists from around LA provided tattooed silicon limbs displaying their style. Videos of artists discussing their perspective and experience on tattoos are also featured throughout the gallery. The tattoo equipment and photography displayed are vast and diverse both chronologically and culturally, piecing together the significance of the art. The heart of the exhibit is the tattoo parlor, fully equipped and featuring live tattooing that the public can partake in.
The beauty of the exhibition goes even further than the extraordinary art. Stéphane Martin, the museum director of Musée du Quai Branly (where the exhibit originated) spoke about how their exhibit transformed the museum into a "museum for everyone". Patrons who often frequented museums meshed with first time patrons who were drawn to the tattoo exhibit. Like the Musée du Quai Branly, the NHMLA's Tattoo exhibition will find a variety of patrons: first timers, regulars, the inked and the blank canvasses. Those who are inked will find themselves in such a welcoming environment, that they too (both their art and stories) will find themselves spiritually part of the exhibit. Those without tattoos will get a glimpse into this unique art form that is both "ancient and contemporary".
Don't miss this celebration of ink and skin! Tattoo will be exhibited from Nov. 19th-Apr 15th at the NHMLA. Visit their website for hours and their wait list to be tattooed in the exhibit.
Images courtesy of the Natural History Museum of Los Angeles.