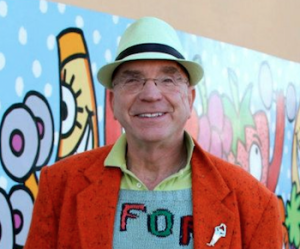 Andre Miripolsky is an internationally known artist, located in downtown Los Angeles. Mr. Miripolsky was born in Paris, and reared in the rich cultures of Austria, Iran, Korea, Thailand and Indonesia; his dynamic paintings, sculptures, mobiles and graphic design have garnered devoted international collectors. His collaborations with MTV, The Tonight Show, Elton John, Bette Midler and Quincy Jones have brought his brilliant vision to millions of people. He is also a member of the Hollywood Arts Council board of directors.

Bonnie Tseng is a long time supporter of the Downtown Los Angeles art scene and has worked with non-profits for many years in the area of Community Development, CRA, corporate community outreach and corporate charitable contributions. Bonnie volunteers her time on several boards and committees, specializing in fundraising events and group volunteering. She attended her first Downtown Art Walk in 2004 and has been in love with the downtown arts scene ever since.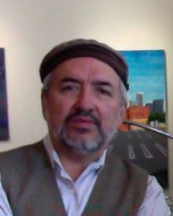 Diego Cardoso has a 20-year experience in land use planning, housing/redevelopment and transportation planning.  Diego's professional career includes work with Non-profit housing agency, the City of Los Angeles City Council and the MTA. Diego is an experienced urban photographer  and painter. Most recently, one of his photographs was selected for a permanent exhibit at the Smithsonian Museum of National History in Washington DC. He also has a Gallery/Studio in Downtown Los Angeles. His work can be viewed at: www.cardosoart.com.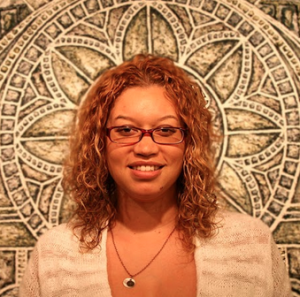 LaTanya Spann serves as Property Manager with Gilmore Associates working with residential and commercial properties in the Old Bank District of Downtown Los Angeles. Ms. Spann previously worked in brand strategy management for McCann Erickson, and brings experience in producing events in Los Angeles, Canada, the Dominican Republic and at the Cannes Film Festival. As a property manager, Ms. Spann is involved in creating and maintaining vibrant urban communities, and she regularly works closely with all key constituents involved in Downtown Los Angeles.
Roderick P. Aiken is the VP of Marketing for WSS, a Southern California footwear retail chain based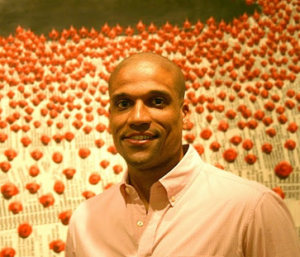 in Los Angeles; he has over 13 years experience as a top executive in manufacturing, retail, and event marketing in the fashion and footwear industries. For over 10 years he has worked on further developing the brand that is WSS while at the same time create, develop and initiate highly visible PR, marketing and advertising campaigns with footwear/apparel vendors and strategic partners including Nike, Jordan, Metro PCS, Vans, Converse, Little Caesar's Pizza, Puma, Reebok, Unilever, The Red Cross, T-Mobile, Universal Studios Hollywood and more.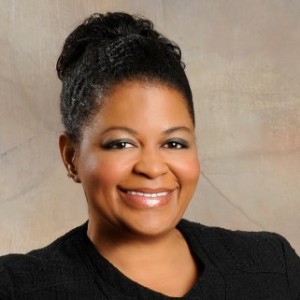 Patrice Russell Hopper is Regional Director of Marketing for Brookfield Office Properties, a commercial real estate corporation that owns, develops, and operates premier assets in the central cores of high- growth North American cities. Patrice brings more than thirteen years' experience in branding, retail and commercial marketing, and advertising with her latest  accomplishment of re-branding and launching the $40MM redevelopment of FIGat7th, anchored by City Target in downtown Los Angeles. Patrice holds active memberships with the International Council of Shopping Centers and the Southern California Marketing Directors' Association and sits on the board of the Woodcraft Rangers.
Dennis Rodgriguez was appointed by the Americas Cities Center of Competence as the Chief City Executive for Los Angeles, San Francisco and San Diego in October 2012, Dennis is responsible for establishing Siemens strategy for these metropolitan areas. As the lead City executive, Dennis will build the regional Siemens teams, establish relationships with key city and regional decision makers, and drive Siemens solutions into the respective markets.
Prior to joining Siemens, Dennis worked for Kindel Gagan in 2011, a public affairs firm in Los Angeles. Preceding Kindel Gagan, Dennis spent eight years working under L.A. Councilmember Bernard C. Parks as a senior staff member.
Dennis is a native Angeleno and a proud graduate of California State University of Northridge and the University of Notre Dame Law School. He and his wife currently reside in Los Angeles.