Bonnie Tseng

Bonnie Tseng is a long time supporter of the Downtown Los Angeles art scene and has worked with non-profits for many years in the area of Community Development, CRA, corporate community outreach and corporate charitable contributions. Bonnie volunteers her time on several boards and committees, specializing in fundraising events and group volunteering. She attended her first Downtown Art Walk in 2004 and has been in love with the downtown arts scene ever since.
Diego Cardoso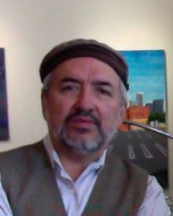 Diego Cardoso has a 20-year experience in land use planning, housing/redevelopment and transportation planning. Diego's professional career includes work with Non-profit housing agency, the City of Los Angeles City Council and the MTA. Diego is an experienced urban photographer and painter. Most recently, one of his photographs was selected for a permanent exhibit at the Smithsonian Museum of National History in Washington DC. He also has a Gallery/Studio in Downtown Los Angeles. His work can be viewed at: www.cardosoart.com.
Patrice Hopper
Patrice Russell Hopper is Regional Director of Marketing for Brookfield Office Properties, a commercial real estate corporation that owns, develops, and operates premier assets in the central cores of high- growth North American cities. Patrice brings more than thirteen years' experience in branding, retail and commercial marketing, and advertising with her latest accomplishment of re-branding and launching the $40MM redevelopment of FIGat7th, anchored by City Target in downtown Los Angeles. Patrice holds active memberships with the International Council of Shopping Centers and the Southern California Marketing Directors' Association and sits on the board of the Woodcraft Rangers.
Heidi Linnebach

A small-town girl from Idaho, Heidi Linnebach has come far to set down her roots in sunny Los Angeles and build a career in Media and Marketing. An entrepreneur and a self-professed media & marketing maven, Heidi currently applies her professional experience in advertising, content and sponsorship sales - working with major brands and advertising agencies at some of the most important publishers in America, including The Los Angeles Times and now, The Onion. Heidi has always believed that the arts (especially when combined with the megaphone of media) can be powerful conduits for exposing truth and affecting change. She has seen first-hand the impact of the Downtown Artwalk in Los Angeles and it's positive effect on the downtown area and the Los Angeles community at large.
Cecily Jackson-Zapata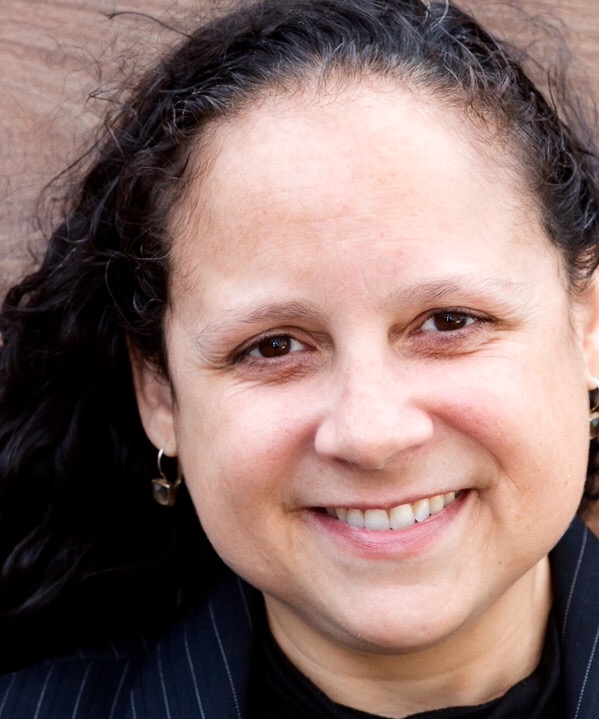 Cecily Jackson-Zapata provides legal representation and advice on governance, strategy, policy and advocacy to nonprofit organizations, social enterprises, and B Corps. She also volunteers in a number of leadership positions, including as Board Chair of L.A. Kitchen, Secretary of Social Enterprise Alliance, and Secretary of Phase One Foundation. Cecily received her B.A. in Political Science and Women's Studies cum laude from the University of Southern California in 1994 and her J.D. from Stanford Law School in 1997.
Brady Metcalfe
Brady Metcalfe has been a part of the Downtown LA Art Walk Board since 2013. Metcalfe is the owner of Metcalfe Security, a Private Security and Fire Life Safety company serving the Greater LA area, and currently serves as Co-Chair of Downtown's Los Angeles Police Department Community Advisory Board. A native Angelino, Brady grew up on the Westside, attended University High School before earning his Bachelor's at Cal Poly San Luis Obispo, and completing his MBA in Finance & Marketing from USC. Brady lives in Los Alamitos with his wife Karen and their two sons Michael & James.
Andre Miripolsky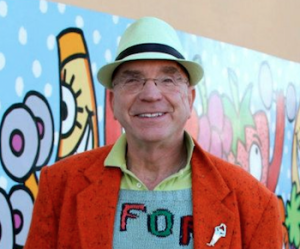 Andre Miripolsky is an internationally known artist, located in downtown Los Angeles. Mr. Miripolsky was born in Paris, and reared in the rich cultures of Austria, Iran, Korea, Thailand and Indonesia; his dynamic paintings, sculptures, mobiles and graphic design have garnered devoted international collectors. His collaborations with MTV, The Tonight Show, Elton John, Bette Midler and Quincy Jones have brought his brilliant vision to millions of people. He is also a member of the Hollywood Arts Council board of directors.